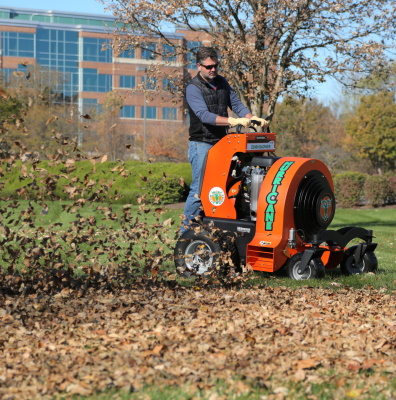 Leaf Blower Rentals

Whether you have a small area or a huge area, we have the Leaf Blower Rental you need!
All of our equipment are top of the line, commercial machines meant to perform well for New England Fall Foliage.  They have the power you need to make quick work of your fall clean-up project
The Fall is obviously a busy time for leaf blower rentals, so we encourage you to reserve your machine ahead of time.

Please Note:
The stand on leaf blower can only be transported in a trailer. 
It is unsafe to try to load into a pick up truck
Backpack Leaf Blower Rental
We rent Stihl's most powerful backpack blower! 

It offers maximum blowing force as well as optimal comfort. It features a multi-function control handle allowing users to effortlessly access all the controls on one comfortable handle. The BR800 backpack blower also features a one-touch stop switch that can turn off the engine with the simple press of a button.
Click Here for Backpack Leaf Blower prices, specifications and availability
Walk Behind Leaf Blower Rental
If you have a large area to clear, this is the machine for you!
Whether you are cleaning up leaves or cleaning a parking lot, our walk behind blower rentals will get the job done quickly!  Our blowers will deliver a stream of air at almost 200 mph, which is stronger than a Cat 5
Hurricane!

Please Note:
You need a van, pickup truck or trailer to transport the walk behind blower. It will not fit in an SUV.
You will want either a set of ramps or a second person to help load and unload it
Click Here for Walk Behind Leaf Blower Rental prices, specifications and availability
Stand-On Commercial Leaf Blower Rental
Our Stand-on Leaf Blower rental will make quick work of your Spring clean-up or your Fall leaf removal project!  Powered by a 35hp engine, it provides 7500 cu/ft minute of air flow at speeds up to 165 mph.  That's going to make quick work of your project!

It is easy to use, has a Zero Turn Radius, meaning it can turn on a dime and even has a head light to help when darkness comes early

Click Here for Stand-on Aerator Rental prices, specifications and availability