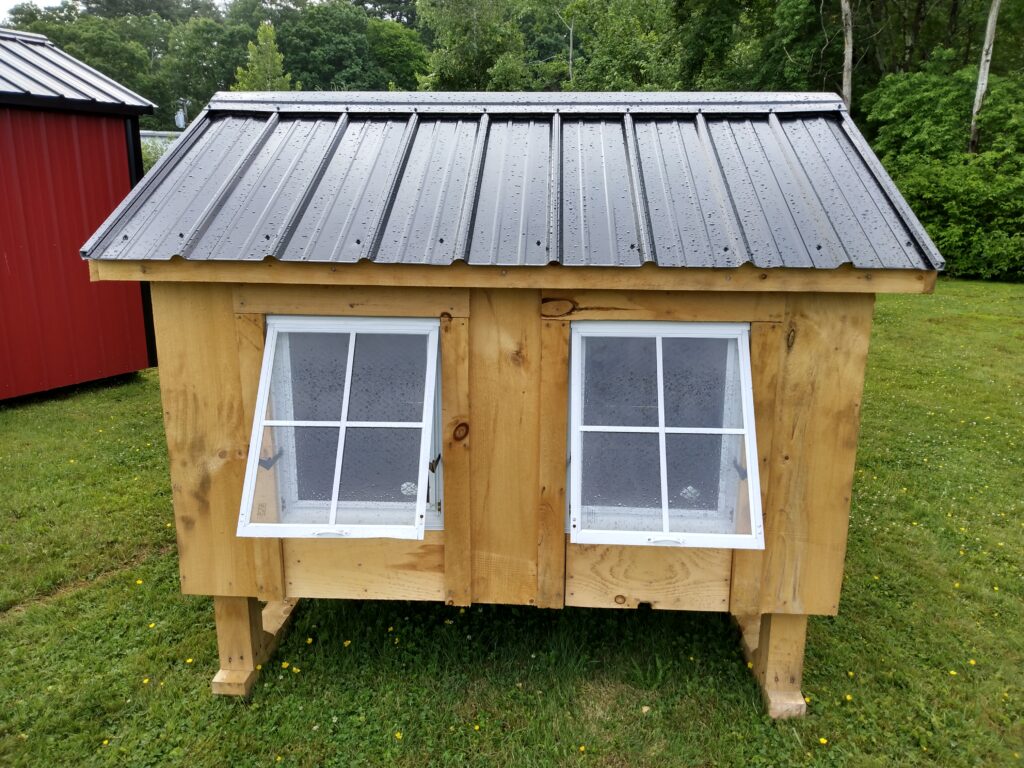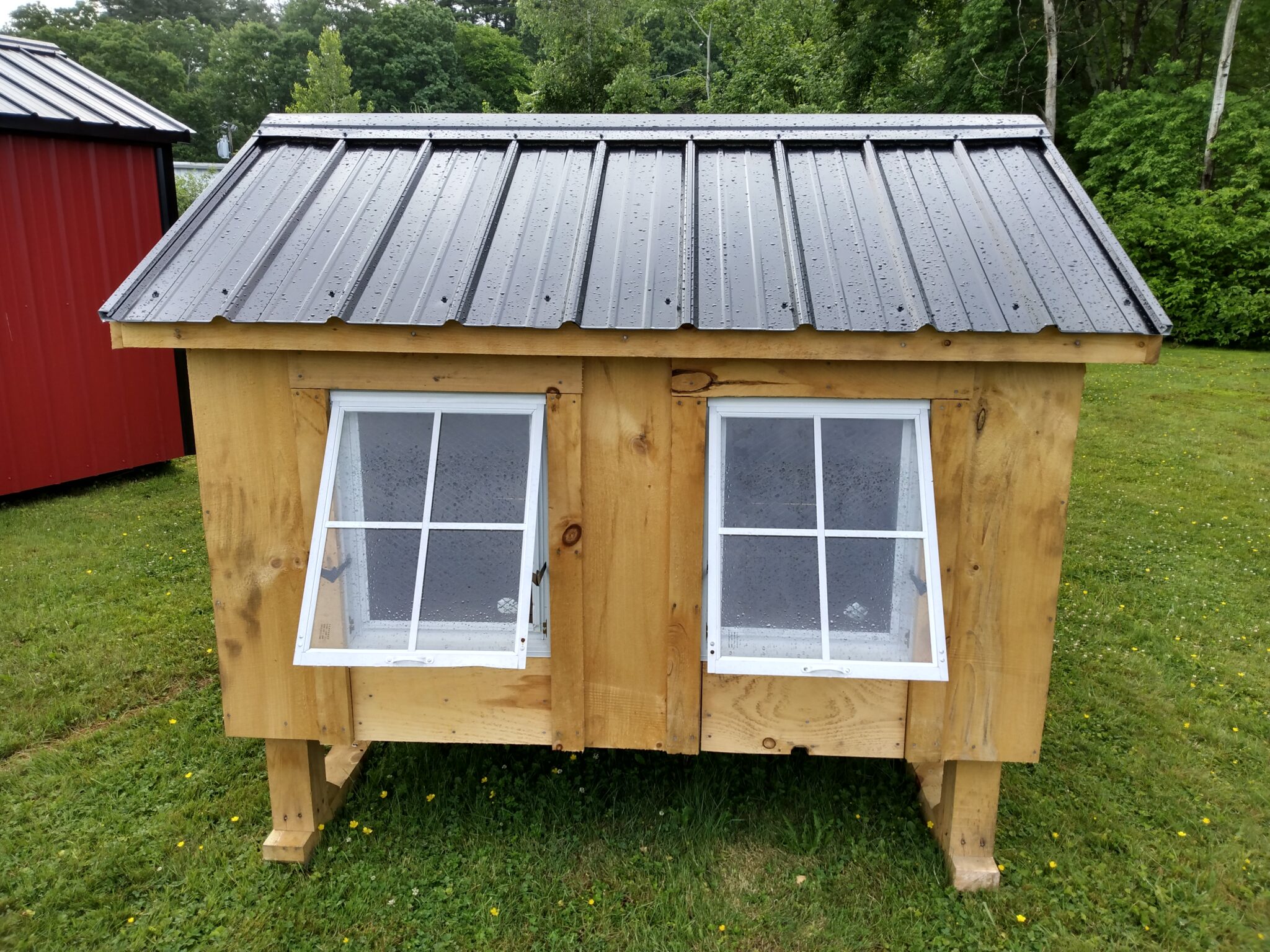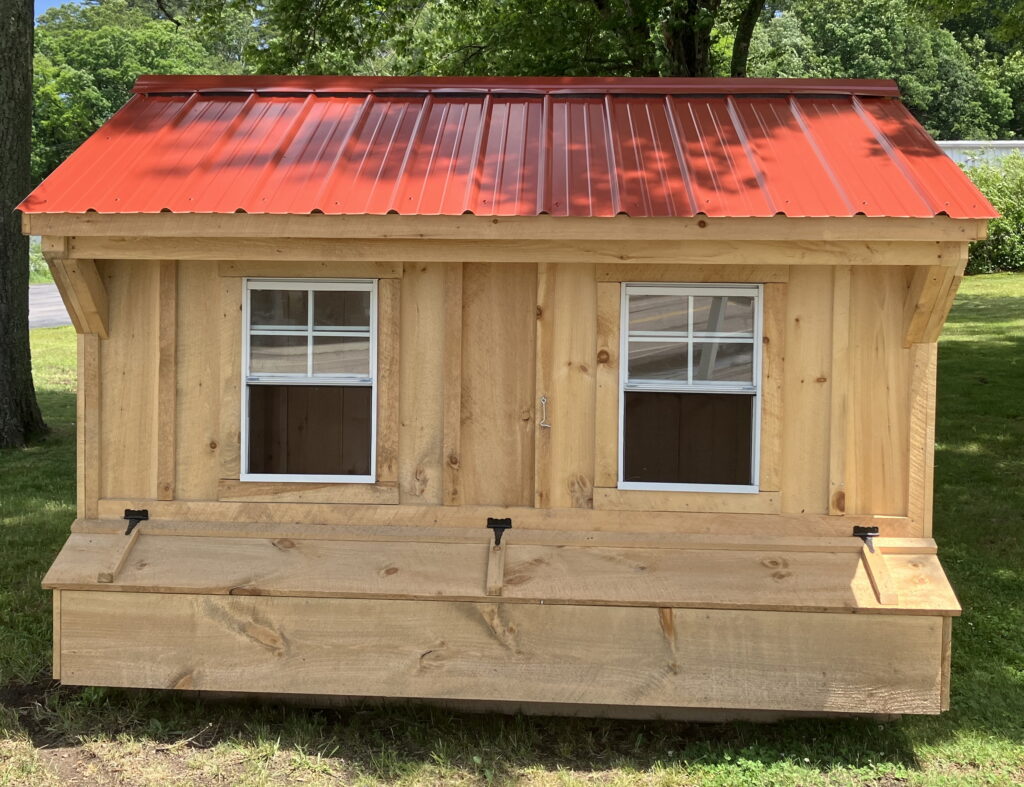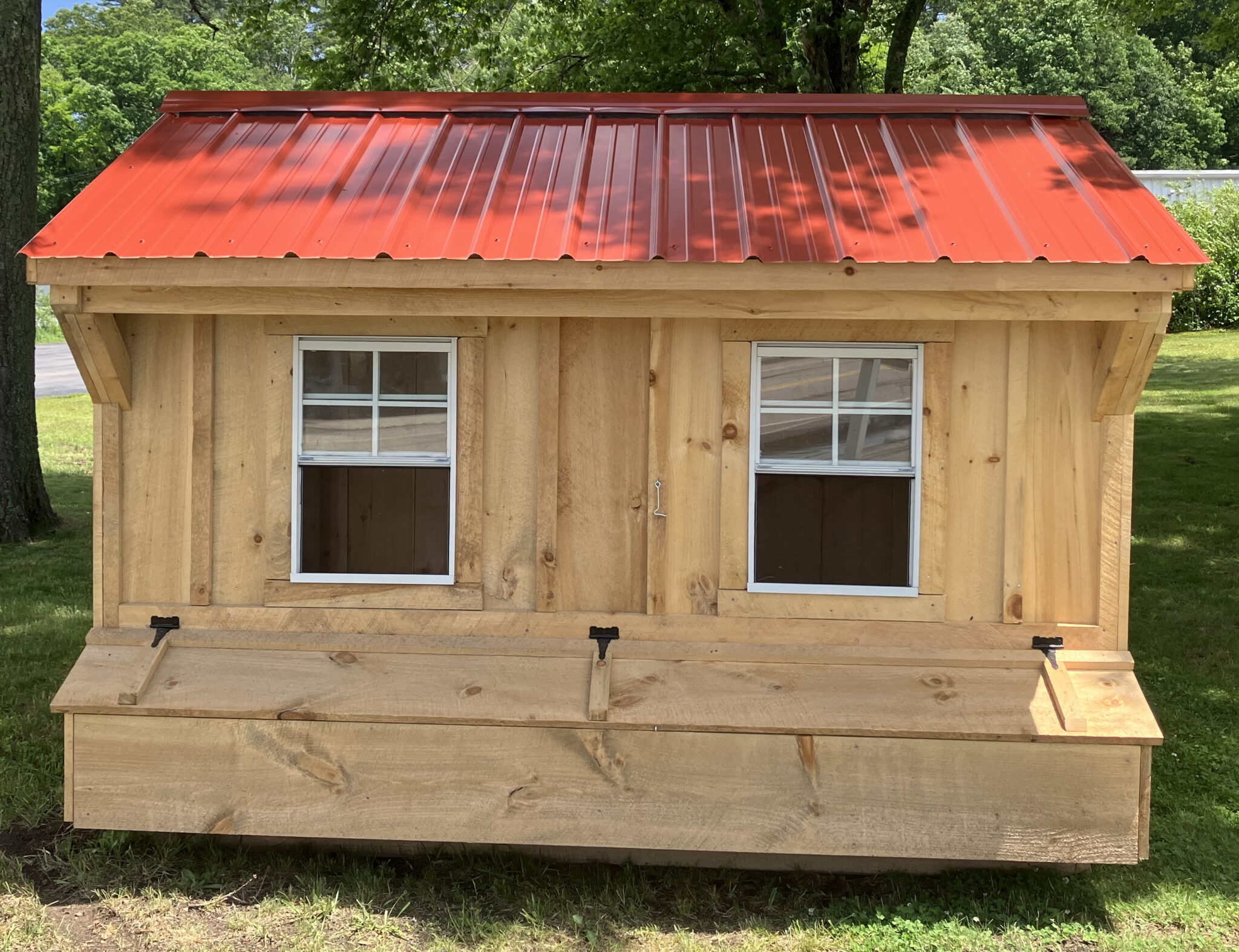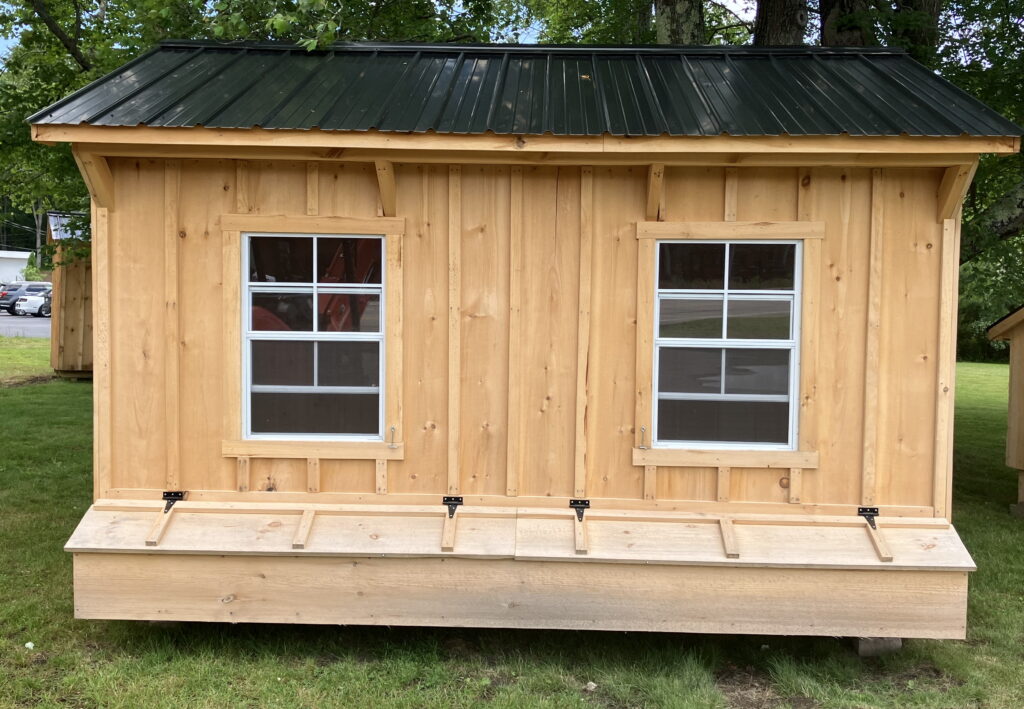 In addition to chicken coops, we also have Storage Sheds, Gazebos, Garages, Screen Houses, Horse Runs and Cabins
Please Stop in or Call us at (508) 278-3837 for Details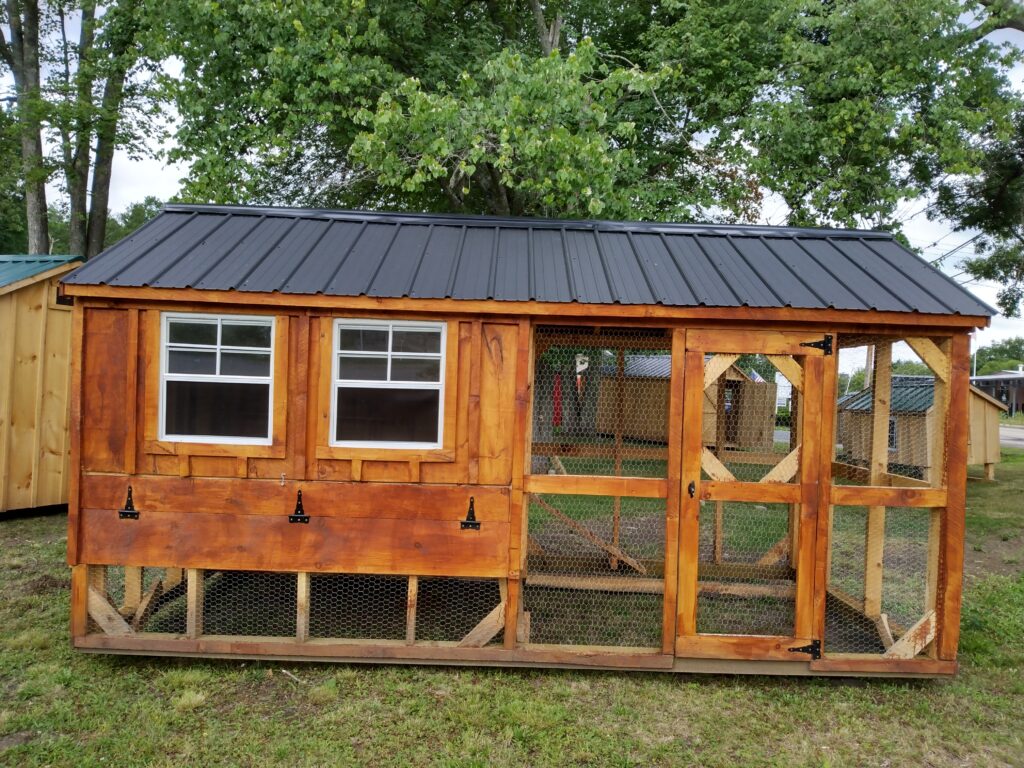 We have chicken coops for sale near you in sizes from       5′ x 6′ to 8′ x 16′ or larger.
We can customize your chicken coop and run to suit your needs and flock!
Our chicken coops and runs are quality made for us by the Amish in the Adirondack Mountains of New York or the Pocono Mountains of Pennsylvania.  They are strong, durable and will withstand New England weather.  The coops are made from real wood (pine) and have No Particle Board.
Free Delivery to Millis, Medway, Medfield,
Franklin, Holliston, Norfolk and Sherborn
Delivery to other towns is available
Examples of a 5′ x 6′ Chicken Coop
Examples of a 7′ x 9′ Chicken Coop
Examples of a custom 9′ x 12′ Chicken Coop
We can make larger sizes!

Examples of a 8′ x 16′ Chicken Coop with a run
We can make coops with runs up to 12′ wide and 32′ long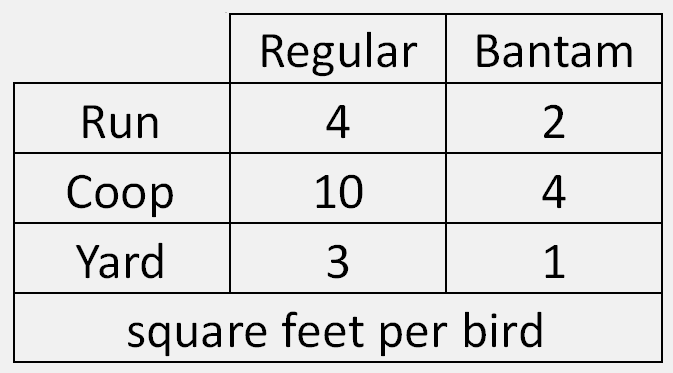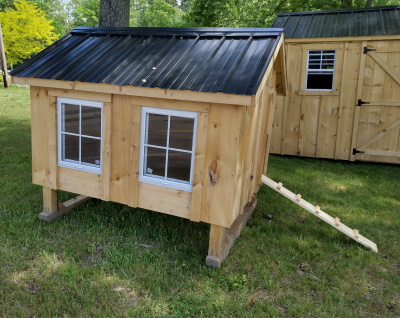 How to Size Your Chicken Coop
Before you buy a chicken coop, you need to make sure it's going to be the right size.  Having the right size chicken coop is not only efficient by also dictates the quality of life for your flock.  A coop that's too large can get too chilly in the winter, resulting in more clean-ups for you.  A coop that's too small causes overcrowding and bullying
The square footage of the ideal coop for you depends on the size of your flock and where they spend the majority of the daytime: in the coop, in a run or on a yard.
You can use the chart to the left to determine the best coop size for your flock.
Example
If you have 10 regular chickens using a yard, you would want a coop with around 30 square feet.