In addition to Adirondack Chairs and Tables, we also have Storage Sheds, Chicken Coops, Gazebos, Garages, Screen Houses and Cabins
Please Stop in or Call us at (508) 278-3837 for Details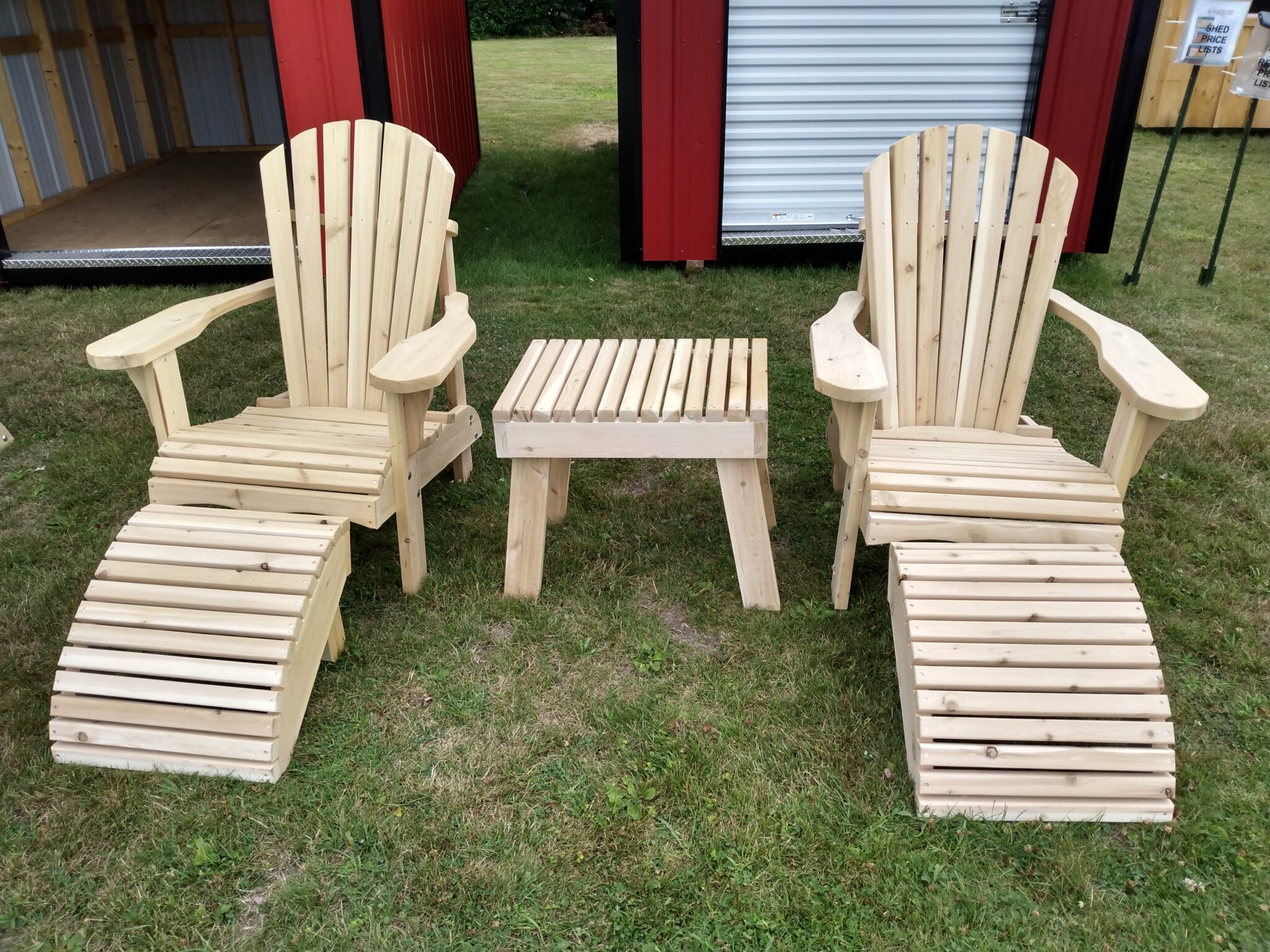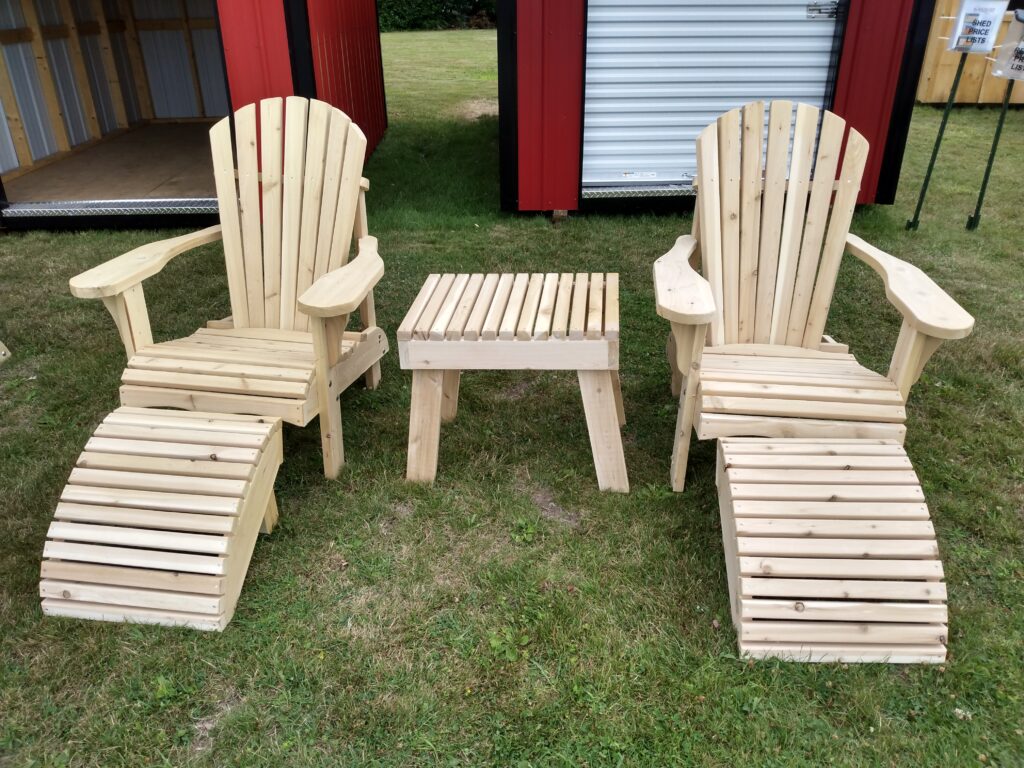 We have authentic
Adirondack Chairs and tables
for sale near you!
Our Adirondack Chairs and table are quality made for us by the Amish in the Adirondack Mountains of New York.  You simply cannot get more authentic than that!
They are made of white cedar (not less expensive pine) and are strong, durable and will withstand years of use.  
Adirondack Chair with leg/foot rest                        $275 each
Adirondack Chair without leg/foot rest                  $250 each
Adirondack Tables                                                        $100 each
2 Adirondack chairs w/ leg/foot rest and 1 table   $600

Please stop in or call us at (508) 2-Steves
for more information on our Adirondack Chairs and Tables for sale

More photos of the Adirondack Chairs and Tables