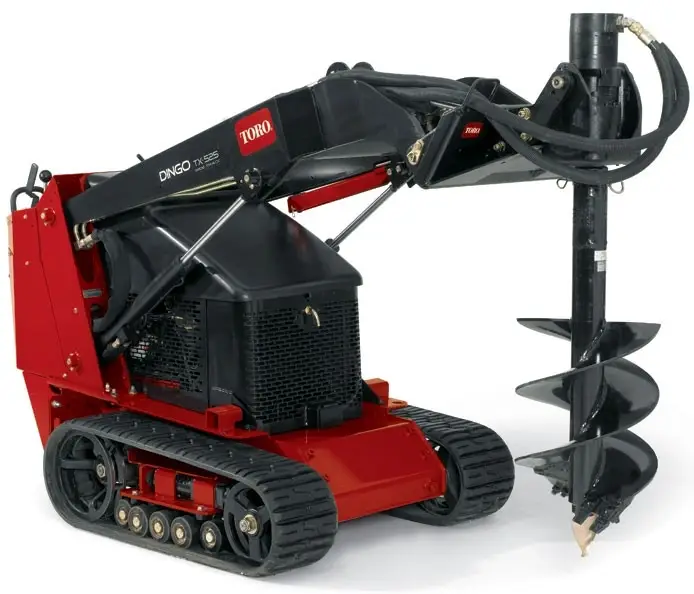 Our Dingo fence post auger is ideal for helping you install any type of fence quickly and easily.
In addition to making fence post holes, it is ideal for making holes for footings for decks or any other structure, as well as making holes for plant, shrub and tree planting.

Powered by our Toro Dingo, it will make quick work of making fence post holes, saving you time and money.  It has the power needed to work with New England soil.
We have 9″ and 12″ augers available.
We are located in Millis, MA and offer Dingo Post Hole Digger rentals in Millis, Medway, Medfield, Franklin, Norfolk, Holliston, Hopkinton, Sherborn and the surrounding area