Our 30 ton Horizontal / Vertical Log Splitter Rental is great at splitting large wood!

Our Horizontal / Vertical Log Splitter packs 30 tons of splitting force, has a 12 second cycle time. It can handle logs up to 25″ long. It even has a log dis-lodger to prevent logs from getting stuck on the wedge.
Dual Purpose
If you're splitting smaller logs, using it the horizontal position will serve your needs just fine. When you get to wood that's too large to lift, you'll tilt the beam into a vertical position so you can roll your log on without lifting.
Run time is reported to be about 4 hours on a tank of fuel
This log splitter requires a 2″ ball to be towed.
If your towing vehicle has a 2″ square receiver, we have a 2″ ball available for rental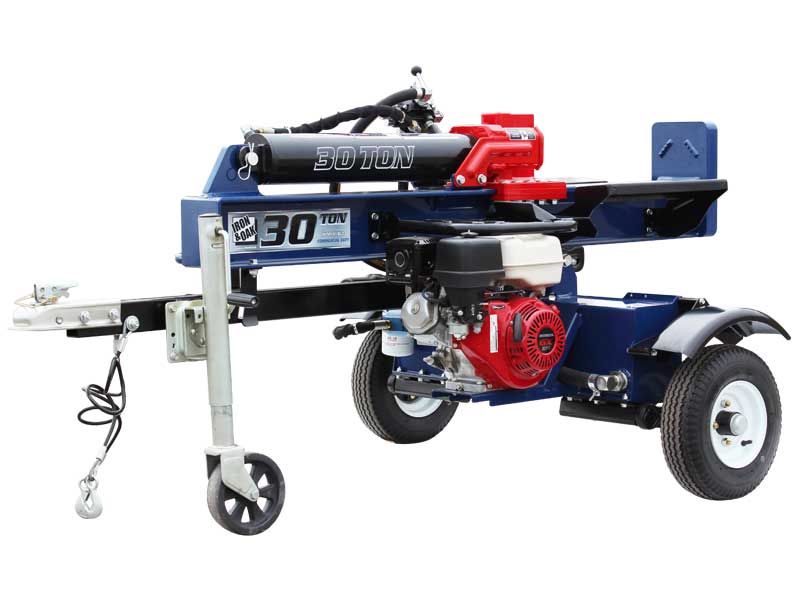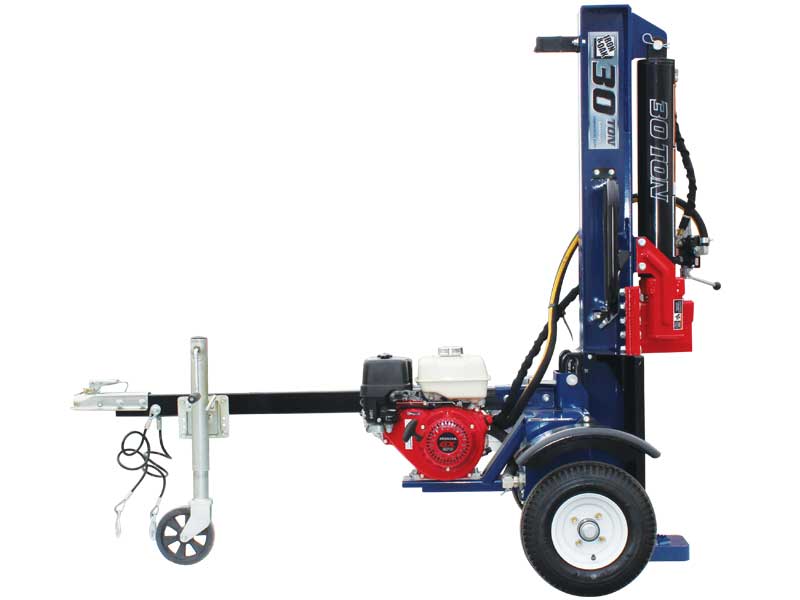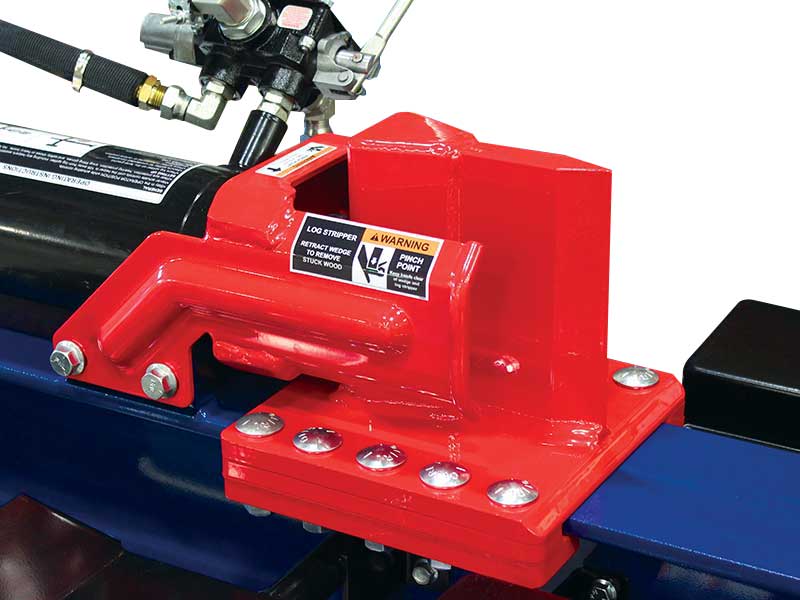 Specifications
Cylinder     4.5″ X 24″ clevis type, 1.75″ rod
Valve     3 position with auto return
Pump     16 GPM HI-LO 2 Stage
Hydraulic Tank     9.0 Gallons System Total
Hydraulic Capacity     10.5 Gallons System Total
Engine     Honda GX270
Displacement     270cc
Bed Height     32″
Beam     6″ Heavy-Duty Formed Steel
Tires     4.8″ x 8.0″ Highway Rated
Log Opening     25″
Cycle Time     Approx. 12 Seconds Complete Cycle
Splitting Force 30 tons    (approx)
Our 12 inch Wood Chipper Rental is meant for serious work!

Professional Grade
Our 12″ Wood Chipper is a professional machine that will devour tree branches and tree trunks up to 12″ in diameter.

Easy to Use
Even though it's professional grade, it's still easy to use!

The SmartFeed feed-sensing control increses productivity by monitoring the engine rpm and automatically stopping and reversing the feed roller when feeding larger, hardwood material

The Ecoldle™ engine control system will automatically reducing engine speed after a period of inactivity.