In addition to Gazebos and Screen houses, we also have Storage Sheds, Chicken Coops, Garages, Horse Runs and Cabins
Please Stop in or Call us at (508) 278-3837 for Details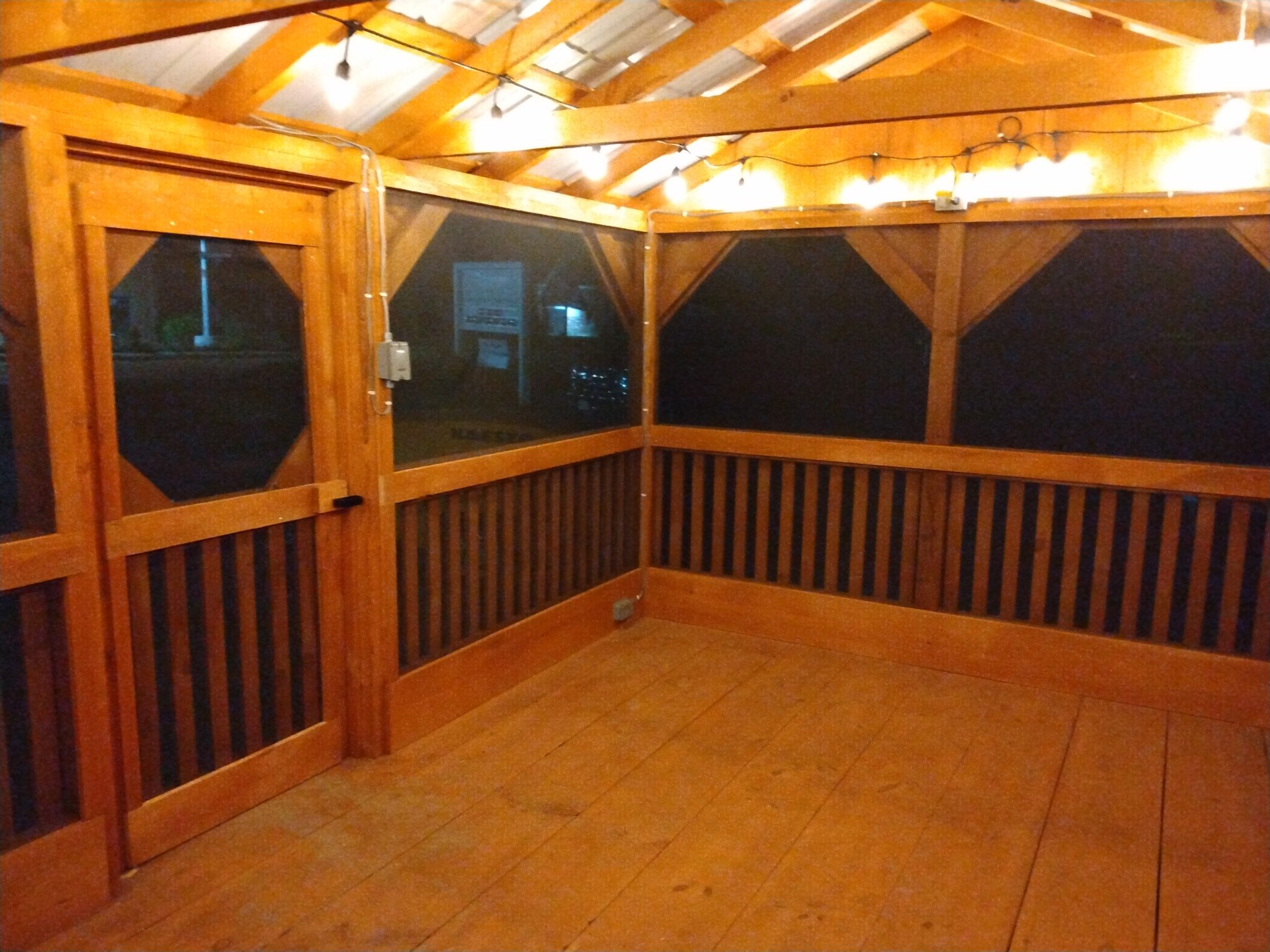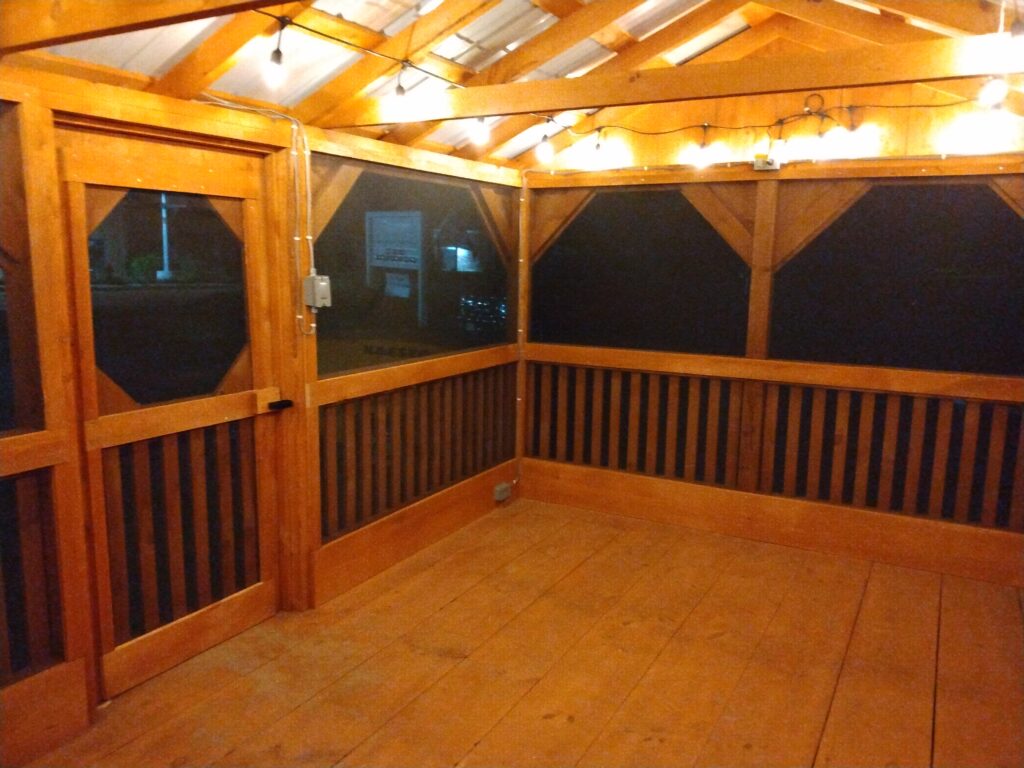 We have Amish-made gazebos and screen houses for sale near you!
Imagine sitting outside with the kids or grand-kids having lunch or just watching them play while you're protected from the sun.
Imagine the cooling evening breeze flowing through as you have drinks or dinner.  After dinner it's time for a family game of Monopoly or maybe the two of you play a round of cribbage. After the game it's so tranquil and relaxing you decide to sleep outside, protected from the bugs and mosquitos.
We can proved the gazebo or screen house you want to make our life more relaxing. Our gazebos are quality made for us by the Amish in the Adirondack mountains of New York or the Pocono Mountains of Pennsylvania.. 
They are strong, durable and will withstand New England weather.  The sheds and coops are made from real wood (pine) and have No Particle Board. They even put insect screening under the flooring so make sure no littler buggers can get in from underneath.

We can make your gazebo or screen house the size you need.  We can customize it with electrical outlets, lighting, removable screen panels and even ceiling fans.

Since there are so many customization options,
please come in or call us at (508) 2-Steves for pricing
Free Delivery
within 25 miles of Millis!
Example of a 10′ x 16′ Gazebo or screen house with electrical

Example of a 10′ x 16′ Amish-made screen or gazebo house for sale