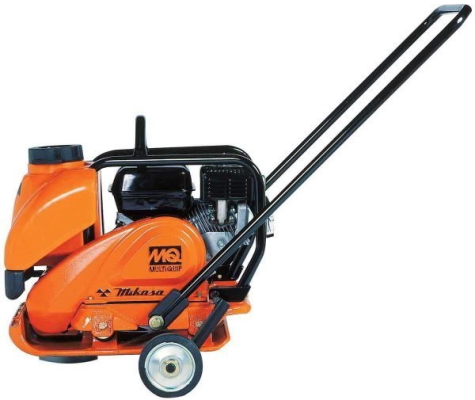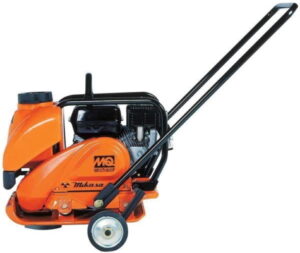 We offer Plate Compactor Rental

We have the NEWEST Rental inventory in the area

A walk-behind plate compactor, also known as a vibratory plate compactor, is the most common style of compaction equipment used by homeowners and professionals. Plate compactors are perfect for compacting soil, sand, pavers, blocks, walkways, driveways, pool decks, hardscape, asphalt and more!
Our rental vibratory plate compactors are built to provide a maximum of 4,500 lbs. of impact, feature vibration-isolated handles for operator comfort and steel frames with lift handles and/or lift eyes for easy transport. We make it easier to transport with wheel kits and, if you're doing asphalt work, we have optional water tanks available.
Compaction is a crucial step for the quality and longevity of a patio or walkway. When using the proper equipment which can result in uneven installation, safety hazards and the need for frequent repairs.
Most projects requires soil that is sufficiently compacted for a firm, dense support base. Our rental plate compactor is ideal for compacting sub-surfaces and application of sand and gravel to lock in pavers, bricks and blocks. They make a great gravel compactor rental.

Helpful Hint:
Start compacting from the center and work your way out to the edges
Note:
Plate compactors weigh about 230 pounds and you will need a pickup truck, trailer to transport. It does fit in some minivans.
Click Here for Plate Compactor Rental prices and availability
Unit Specifications
     Plate Size     19.7 x 20.7 in
     Operating Weight     229 lb
     Centrifugal Force     3372 lbf
     Exciter Speed     6000 VPM
     Max Forward Speed Per Min.     82 ft
     Fuel Consumption Per Hour     0.31 gal
     Water Tank Capacity     13.7 qt
Dimensions
     Overall Length     41.75 in
     Overall Width     19.75 in
     Overall Height     37 in