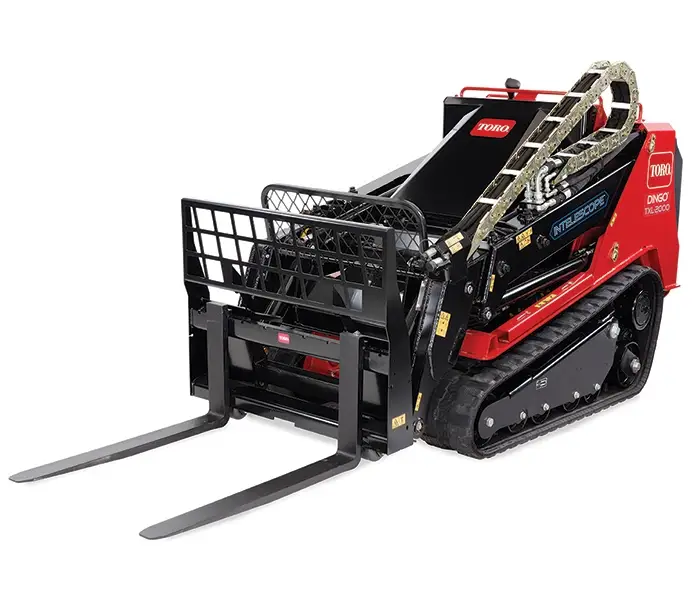 Our Dingo Mini Skid Steer Pallet Fork Rental will make completing your job quicker and easier while save you time and money.
Our Dingo Pallet Fork will make moving material handling jobs to move posts, rocks, trees, pallets, etc. around the job site a whole lot easier. Let the Dingo will do the work instead of you or your crew
The Dingo Mini Skid Steer pallet forks are able to carry loads of up to 450 pounds, meaning you don't need to lug those bricks, blocks, stones or bags of cement. Let the Dingo do the work!
For Mini Skid Steer Pallet Fork Rental Rates and Availability, Please Click Here
Please note: This is an accessory for our Dingo Compact Loader and needs a Dingo Compact Loader to operate.
Other Dingo Mini Skid Steer Accessories
We are located in Millis, MA and offer Dingo Pallet Fork rentals in Millis, Medway, Medfield, Franklin, Norfolk, Holliston, Hopkinton, Sherborn and the surrounding area