Our  Cement Mixer Rental and Concrete Mixer Rental will help make your next project faster, and easier while saving you labor!
Whether you have a small batch of cement to mix or need to pour a yard or more, we have the mixer that is right for you!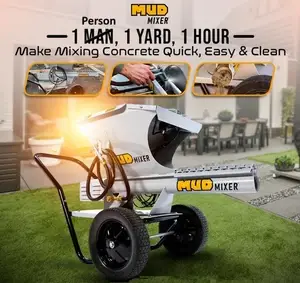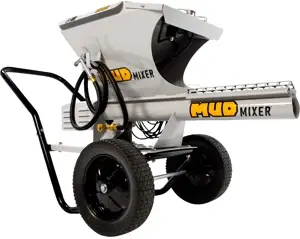 The Mud Mixer

Using the Mud Mixer,  One Person can pour a yard or more in under an hour!

The Mud Mixer is the ultimate in cement mixing!  It features a "set it and forget it: water flow that will ensure your first bag is mixed exactly like your last bag.

No more towing a large mixer, this compact machine can continuously deliver the concrete you need.  It will mix a yard an hour or more!

It's easily manageable, two people can lift it in and out of a pickup bed with ease.

And speaking of ease, this is the easiest cement mixer you will ever clean!
Traditional Cement Mixer

From start to finish our 3.5 cu ft wheelbarrow style cement mixer rental makes your concrete job easy!

You can mix and pour two 80 pound bags  without having to transfer to a wheelbarrow.. The Poly Drum helps makes cleanup easy too!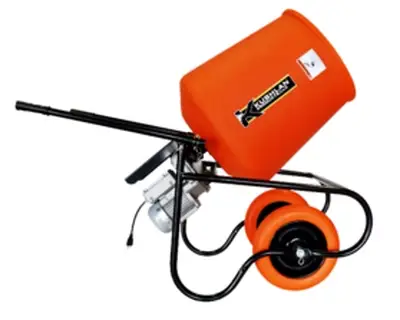 Here are the Dingo Attachments we offer:
We are located in Millis, MA and offer Dingo Trencher rental in Millis, Medway, Medfield, Franklin, Norfolk, Holliston, Hopkinton, Sherborn and the surrounding area